Riber 335 11′ x 33" / £489
With summer in full swing we have another inflatable SUP to get a beginner on the water. The Riber 335 or 11′ as we call it, is a great size board at 33" wide offering a very stable board for riders up to 120kg in weight. And at £489 it's a good price too. Riber sell this board with a pump and repair kit, but offer paddles and bags at a very competitive price allowing you to build your perfect paddle package.
Board details:
Length        11"
Width         33″
Thickness   6″
Fin set up   Easy slide-in and removable center fin
Weight       10.4 kg
Rider size   60-120kg

Read on for brand details, demos and website – www.riberproducts.com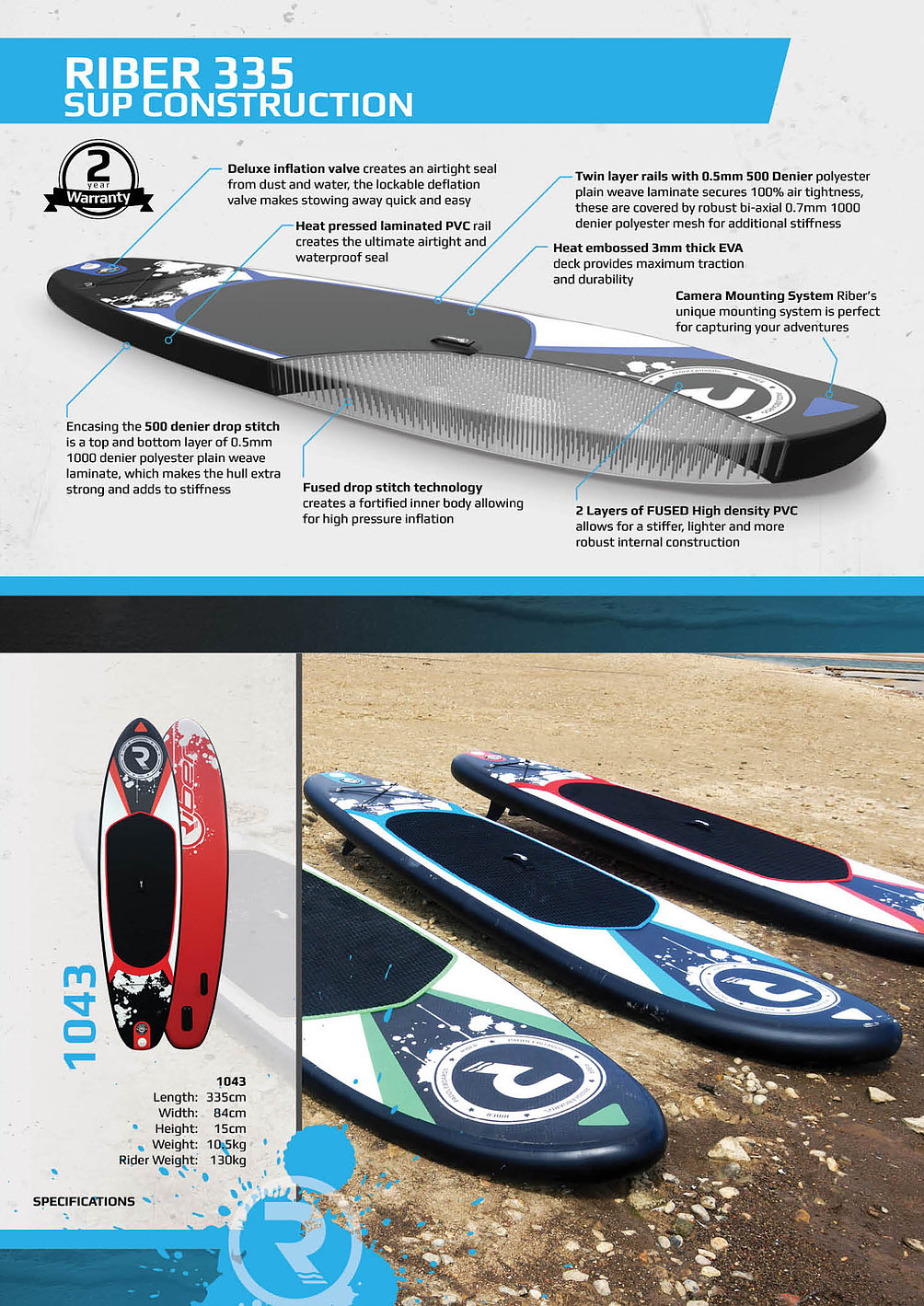 Riber Products LTD are excited to announce their summer open day, coming soon on the weekend of 14th-15thJuly to their store in Clay Cross, Chesterfield.
A family business which design and manufacture a variety of products, Riber aim to offer high quality items at incredible value. Their summer open day is an excellent opportunity to see the 2018 range of boats, paddleboards and accessories. Entry is free and the shop will be open from 9-5 Saturday, 10-4 Sunday.
Have you ever wanted to try before you buy? Riber have custom built a GIANT inflatable pool so that you can have a go at testing the SUP of your choice. With 10% off everything, this is a great affordable way to get into the sport.
Delicious sausages, burgers and more will be available all weekend thanks to Tasty Trotter, guaranteeing the event will be an enjoyable day out for all the family!