Shark SUP Nurse Shark 15'2" x 36" / £799 – $1089
We it comes to fun on the water multi person SUPs like the Shark SUP Nurse Shark are great for families and friends. The Shark SUP Nurse is great for the whole family, with a clear viewing window that keeps even the smallest passengers paddling!
Board details:
Length        15′2"
Width         36″
Thickness   8″
Volume      650l
Fin set up  2+1 / PVC side fins and plastic slot box centre fin
Weight       14 kg
Paddlers   1-3 paddlers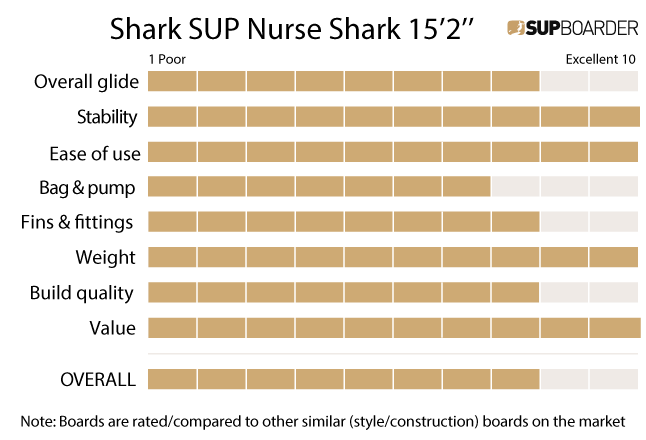 For more information about the Shark SUPs Nurse Shark 15'2" check out the Shark SUPs website here.