Connor Baxter steps up to dominate and secure his first World Title in 2014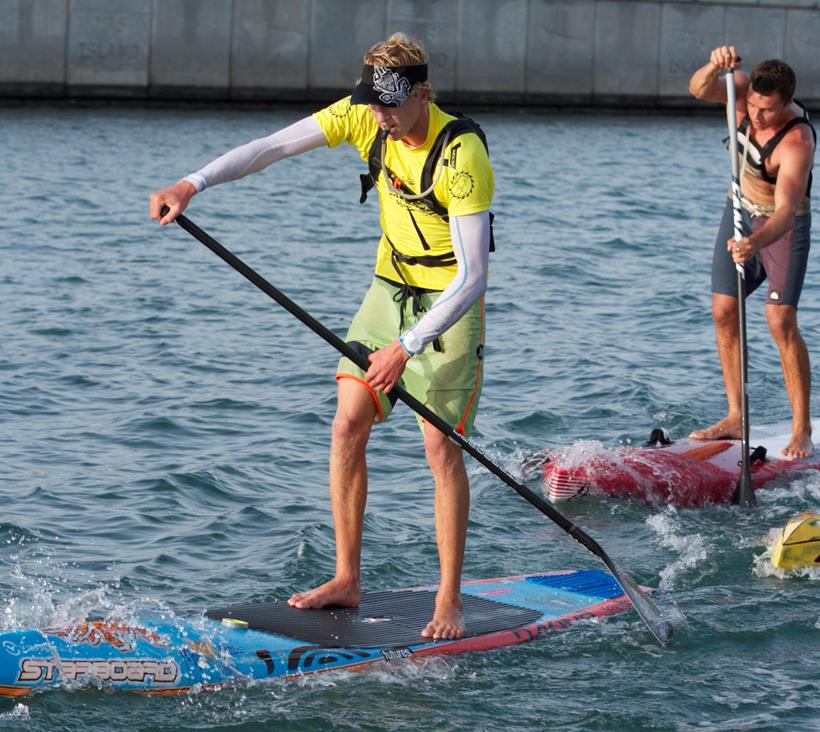 Connor Baxter (Starboard) had a stellar year in 2014, making no mistakes on his way to his first World Title on the Stand Up World Series, getting the better of 2012 and 13 World Champion Kai Lenny (Naish) in advance of the World Series Finals at Turtle Bay.
With bullet wins in 3 out of 5 events in 2014, Connor made himself untouchable at the Huntington Beach Pro presented by Starboard, securing the World Title in dramatic fashion.
Despite this dominant performance from Connor, Kai Lenny was right on his heels as ever, with 2 wins in the 2014 season, as was Jake Jensen (Fanatic) from Australia in 4th, Casper Steinfath (Naish) from Denmark in 6th, Eric Terrien (Bic SUP) from France in 7th and Leonard Nika (Starboard) from Italy in 8th.
However 2 of the major standouts of the year were the young Mo Freitas (Focus SUP) from Haleiwa on Oahu's fabled North Shore, who stepped up in 2014 to finish in 3rd overall, and Zane Schweitzer (Starboard), who finished in an impressive 5th overall, but also secured the European Cup Title.
Incredible achievements by all these athletes and clearly a sign of things to come on the Stand Up World Series as we look forward to what is destined to be the most exciting year yet on the Stand Up World Series.
Lina Augaitis steps up in 2014 to secure the World Championship Title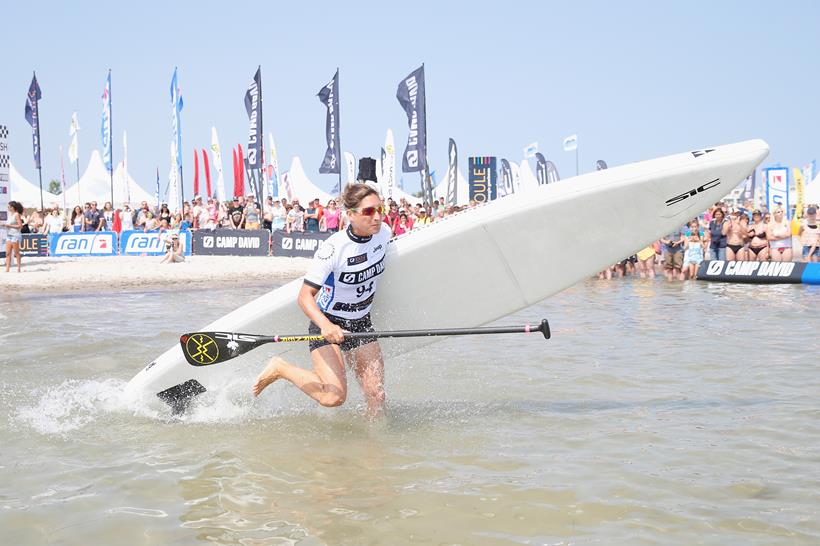 Lina Augaitis from Canada stormed onto the scene this year with a breakout performance at stop number 2 of the 2014 World Series in Abu Dhabi, to take the well deserved win, fueling the competitive fire and making her presence felt.
With a serious battle that lasted all year long and until the final heat of the final day of competition for the Series with Angela Jackson (Fanatic) from Australia, Lina was able to find what it took on the final stretch to secure her place in history as the 2014 World Champion.
Angela Jackson (Fanatic) put on a valiant performance all year and was within inches of a World Title when it all came down to the wire at Turtle Bay and is clearly one to watch out for in 2015.
However, it should be noted that the talent runs deep on the World Series, as we saw strong performances from Olivia Piana (Fanatic), Manca Notar (Naish), Kelsa Gabehart and many more. We also saw the arrival of Candice Appleby in Huntington Beach, an arrival that was punctuated with a bullet win in both sprints and long distance and a clear testament of what is to come in 2015 as she joins the World Series in earnest.
Major Milestones reached and surpassed in 2014, as the World Tour & Series evolve

2014 has been another breakthrough year for both the Stand Up World Tour and Series, as we have now successfully reached 6 out of 7 of the World's Continents, 14 countries, registered a few thousand participants across the World Tour, Series and Challenger Series, with TV shows aired in over 200 million homes worldwide on premium global networks.
Here are a few highlights:
Men's and Women's World Champions crowned following a truly global series of events for both surfing and racing
Over US$300,000 prize-money awarded in 2014
Successful launch of the European Cup that has led to its secured future and the forthcoming launch of the US Cup
Live broadcasts that drew in 100s of 1000s of unique viewers through the year
TV shows for NBC, ESPN / ABC, Globo TV Brazil, Fox Sports Australia, France Television, Eurosport and Nippon TV (Japan) amongst other premier global networks
News features distributed globally, from South Africa to Asia and North America to Europe.
Front Covers of both Endemic and non endemic publications all over the globe
The most competitive SUP surfing and racing yet, as the performance bar was taken to a whole new level in 2014
Na Kama Kai Youth Clinics & competitions run in Hawaii, the US, Brazil, Europe & Asia, as the Waterman League continues its commitment to develop the future of the sport
Solid foundations have been laid for what will be a dramatic year of action and pinnacle year for the sport in 2015.
Wishing you a Merry Christmas & a Happy New Year from the Waterman League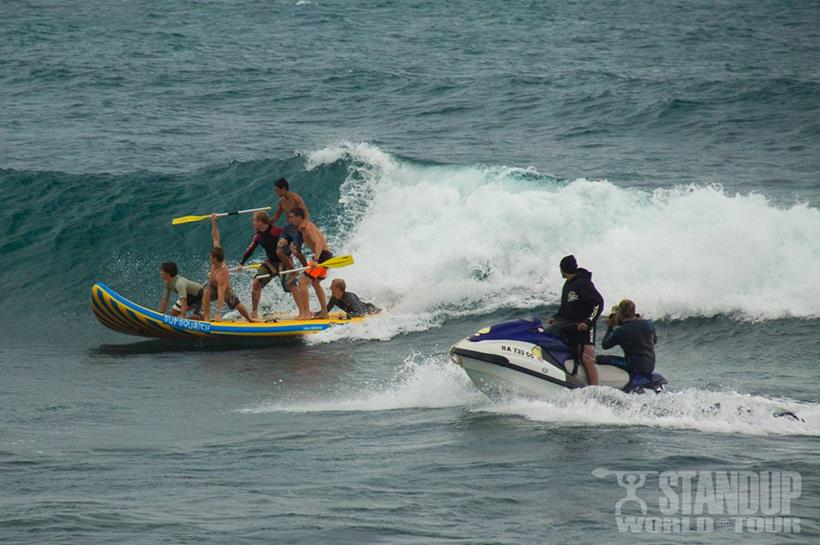 All that remains to be said is that we look forward to seeing you all in 2015 for an all new adventure on both the Stand Up World Surfing Tour and Racing Series as the World's best embark on their quests for the prestigious World Championship Titles.
The season will kick off in style, at home here on Oahu's Fabled North Shore from the 6th – 18th February for the Turtle Bay Women's Pro and the Men's Sunset Beach Pro, as well as the Olukai Tribute to the Legends and Na Kama Kai Youth Clinic and Challenge. Make sure to join us LIVE at watermanleague.com