What is a SUP?
SUP is currently the fastest growing watersport in the world. But what is it that makes this sport so popular, and what is a SUP? Here are some reasons why;
– You don't need lots of equipment. In fact all you need to get you started is a paddleboard, a paddle and a leash. There are lots of different types of paddleboards and paddles depending on the type of paddling you want to do.

– You can paddleboard anywhere there is water! So whether it's on a lake, lagoon, river, estuary, canal or on the sea, there's a good chance that wherever you live you will be able to get out paddleboarding somewhere nearby.
– Paddleboarding is such a versatile sport that there's something for everyone. And although may look like a big surfboard it's use is not just for catching waves. Whatever your particular interest it's more than likely you'll be able to do it on a paddleboard. Whether you want to go flat water cruising, get fit, go fishing or have fun with the family. Or surf waves, ride white water, or go on wild downwinders! Explore your nearby coastline or just escape the stresses of a day at work! You can do it all on a paddleboard so you'll never get bored.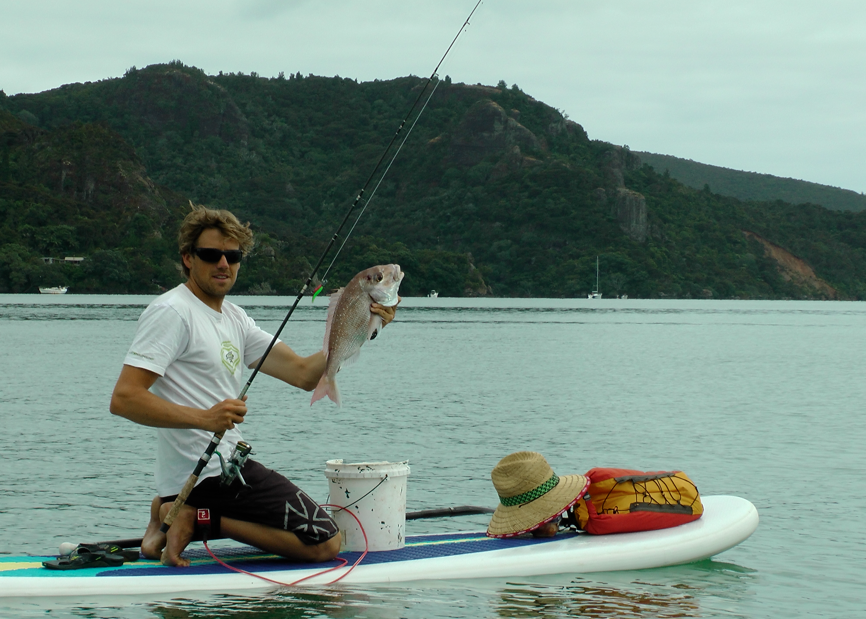 – It's quick and easy to learn the basic paddleboarding skill, allowing you to be up and paddling in no time. So don't think you haven't got the spare time, or patience, or have left it too late in life… it's never too late to learn to paddleboard!! Whatever your age, gender or previous watersport experience, you should give it a try.
– You choose how hard you paddle! It's up to you whether you want to just enjoy a leisurely recreational paddle at the weekend, have a social group paddle, go on expedititions/tours, take part in charity events, join a fitness group or paddleboarding club. Or if competitions are more your thing there are plenty of flat water races or wave competitions to take part in.
– It's a good excuse to travel! There are so many beautiful places to paddleboard in the world. Infact there are many spots still yet to be discovered, so why not be the first to find them by paddleboard?! Inflatable paddleboards now make travel even easier.

"It's fun… no more needed to be said! And it definitely beats the gym and the treadmill!"
– Paddleboarding can be a full body workout, as it doesn't just focus on your arms and upper body as many people think. With the correct paddling technique you can engage your core muscles in every stroke, aiding core stability and improving balance and strength. If you paddle hard then it can be a great cardio workout too. A low impact, holistic workout, to get fit or stay in shape. Paddleboarding benefits the mind as well as body. It can be extremely relaxing and allow you to escape the stresses of everyday life. Infact it has become very popular with those who enjoy yoga/meditation as they are now able to do it out on the water.
– It's a great cross training exercise. Infact many surfers are paddleboarding as a way to keep their fitness levels up on flat days. Or a way to enjoy the swell when it's too small to surf.
– It's not only fun but can be sociable too!  It's a great activity for the whole family to enjoy, and to do with friends. You can even take your child or dog out for a paddle by putting them on the front! Joining a club is also a great way to meet other paddleboarders and share a passion and love for the sport.

– You'll see more from a sup! Standing on a paddleboard gives you a whole new perspective of the land and sea. Infact you'll almost feel like you're walking on water. Stand up paddleboarding allows you to not only have a great view across the water, land and the approaching waves, but also whats going on underneath the water. Not only is this a great feeling but also very useful for those wanting to have a clear view of the fish below without disturbing them (fisherman). Because you are so quiet paddleboarding you are likely to be able to get up close and personal with nature and see more wildlife.
– It's a lot less weather dependent than other watersports (although strong winds not ideal!) You can always do something or go somewhere on your sup. For example if there's no surf then you can always go for a flat paddle, a fish or explore the coastline. And it also allows you to get out in the fresh air and enjoy being on the water even on those cold winter days when getting in the water doesn't seem so appealing!
– It allows you to escape the crowds! Paddleboarding makes it easier to paddle longer distances and explore different surf breaks. So there's no need to stand out in a crowded line up or surf crowded waves.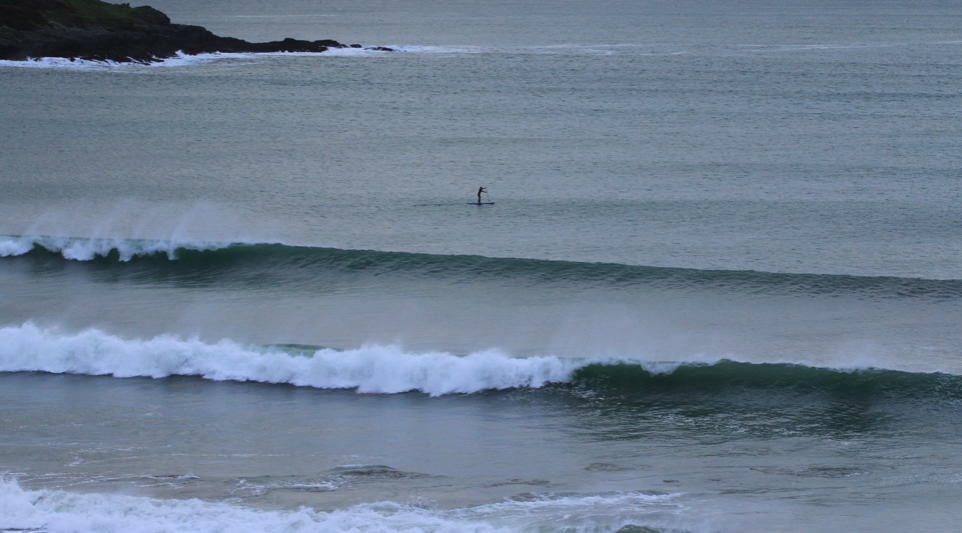 – It's suitable and attainable for everyone, not just the experienced waterman.
 Check out more about What is SUP on the SUP History and What SUP Board Pages