For over 10 years Red Paddle Co have been making inflatable SUPs. And you can see that 10 years worth of RnD and quality control has gone into the new Red Paddle Co Ride range. In this SUPboarder comparison video we look at 3 of Red Paddle Co's most popular boards – the Ride 9'8", 10'6" and 10'8", and we talk about the changes for this year and who the boards will be best suited for.
Red Paddle Co Ride 10'8" / £899
Red Paddle Co Ride 10'6" / £849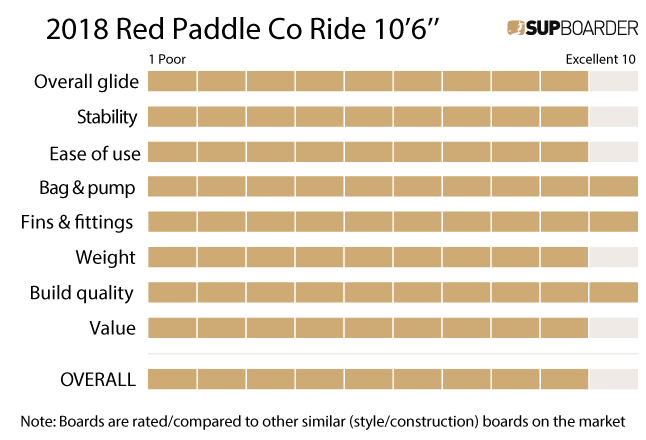 Red Paddle Co Ride 9'8" / £849

Read on for brand video, details and website www.redpaddleco.com
Our award-winning Ride boards are bestsellers, offering fantastic versatility and boasting unrivalled quality, innovation and design. Designed for use across a wide range of conditions, by all kinds of riders. The shorter models are better suited to surf conditions, while the longer wider models are aimed at the bigger paddler or at families who will be paddling together on one board.
9'8″ Ride MSL
Who's it for? Perfect for lighter riders who want a versatile board for every circumstance and also for heavier riders for surfing.
10'6″ Ride MSL
Who's it for? A swiss army knife board – it can be used by almost any rider for any purpose.
10'8″ Ride MSL
Who's it for? Versatile SUP suited better for bigger riders and great for taking passengers