A SUP warm up doesn't have to be complicated or take a long time. SUP athlete and fitness trainer Phil McCoy shows us a great simple warm up, that just requires some space and your paddle.
'I have put together a WARM UP for SUP video that includes lower, upper body and core exercises. You should aim to repeat this 3 times, working on mobility and the control of movements.' – Phil McCoy.
Look out for more of Phil's fitness tips on SUPboarder soon.
Visit Phil's website here : www.philmccoyfitness.com
SIMILAR ARTICLES
Pat Parnell learns the fitness routines of big-wave surfer Laird Hamilton, and how XPT creates a better quality of life. We would love to know...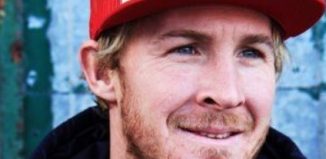 Do you want to learn more about surfing bigger waves?!!! Then this weekend might be just for you. On the weekend of the 14th-16th July...