Who's riding what? – Connor Baxter / SUP race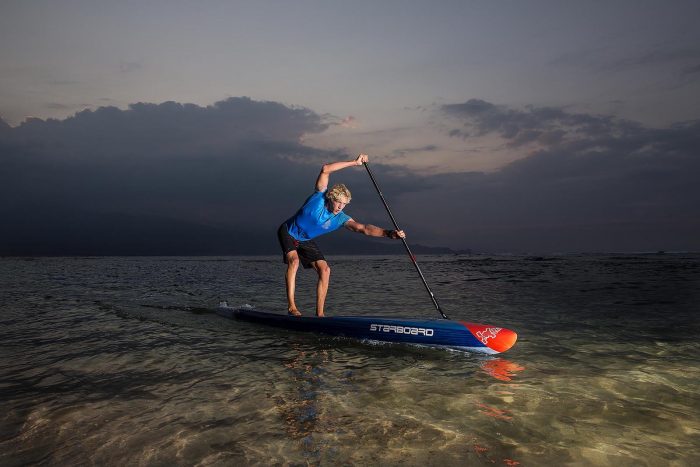 If you don't know who Connor Baxter is… well, he's basically one of the fastest guys on a SUP ever! But Connor isn't just into SUP and paddling fast. Connor has been competing on the water since the seriously young age of 8. First windsurfing, surfing and then at the age of 16 he started to focus his attention to the world of SUP. Connor loves SUP surfing as much as the loves SUP racing, but Connor's impressive speed on a SUP led him to focus more on the SUP racing scene and his impressive results show just that. So we caught up with Connor baxter in the fifth 'Who's riding what?' SUPboarder feature, to talk SUP kit …
Name: Connor Baxter
Age: 22
Weight: 165lbs
Height: 6'1″
Home Country: USA Maui, Hawaii
Main SUP Discipline: SUP Racing
Number of Boards in Quiver: 4 boards.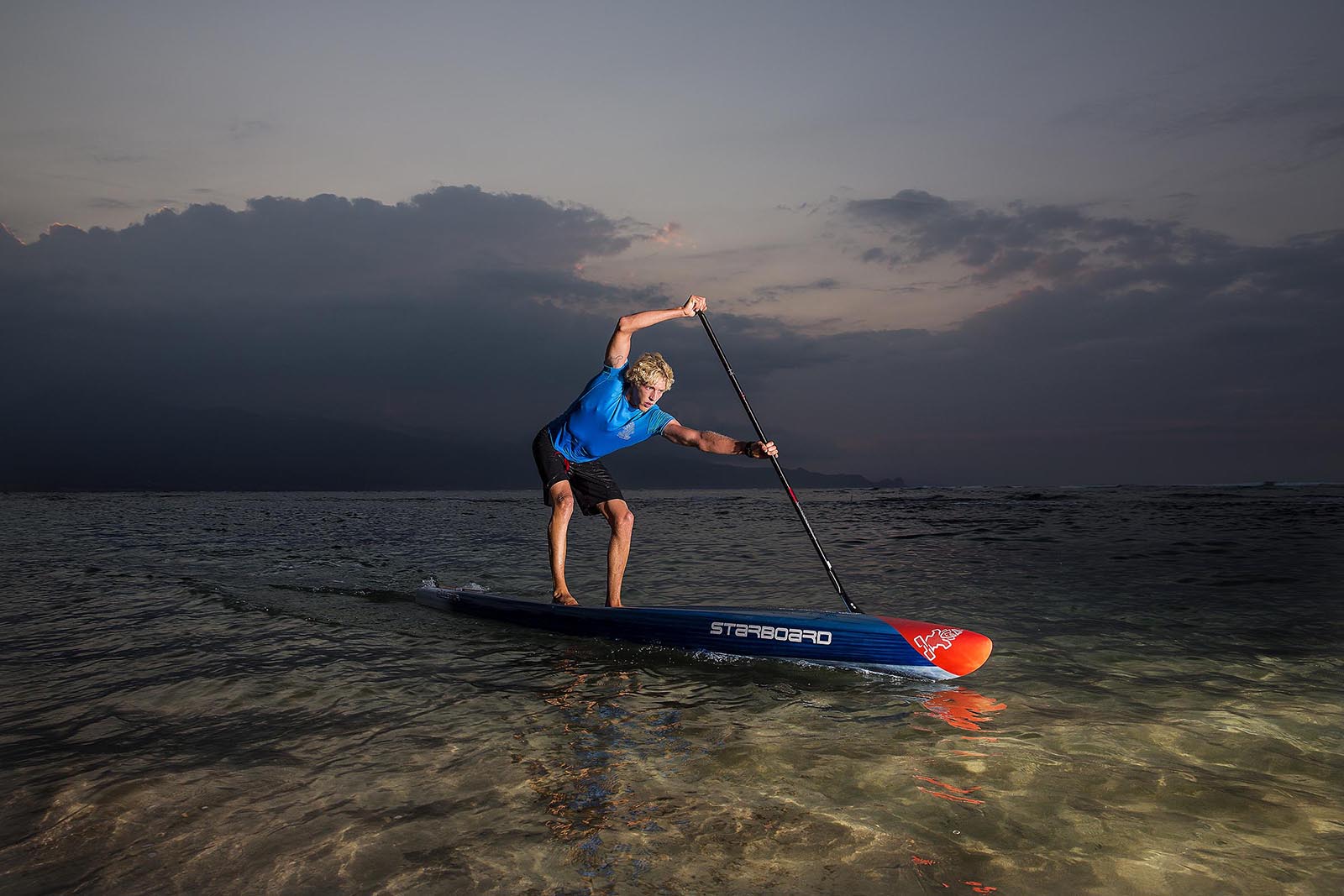 Boards:
I use the 12'6″ x 23.5″ allstar for every condition the day has to offer. Also it is my main board for train so I have to work a little harder.
I use the 14′ x 23″ allstar for so of the big events like PPG, Carolina Cup, Hood River and the Eurotour. This board works great in messy conditions giving you unbelievable stability and also will not let you down in the flat water. This board makes cruising very simple and effective.
I use the 14′ x 21.5″ sprint for flat water long distance. This board has a super parallel outline which gives it a great steady glide and speed. You can really just get into your rhythm and fly on this board.
Last but not least I have the 17′ x 24″ unlimited that is mainly for just compete on in Hawaii on the big channel crossings. If you are paddling in big open ocean and paddling over 3 hours this is great.
Paddles: I normally have two paddles with me. I have my 77 inch paddle with my medium bolt blade for my long distance races and trainings, then I use a 76 inch paddle with my large bolt blade for short sprints and interval trainings.
Favourite Leash:  SUP Coiled Leash from Dakine
Favourite Fins: Future Fins, Manta
Sponsored by : Starboard, Salt Life, Maui Jim, Futures and Harmless Harvest.
Follow Connor, his performance and adventures in 2017 via his Facebook and website