Experience the UK SUP Race scene with the Naish N1SCO
Following on from the success of the 2016 race season, Naish UK is looking to give 10 paddlers the opportunity to experience the UK race scene as part of the N1SCO SUP fleet for the 2017 season. So, if you're thinking about trying racing for the first time or merely racing in a fun and well established one design board class then read on…
Naish UK are offering 10 paddlers the opportunity to experience Stand Up Paddleboard racing and more specifically Naish One Design racing (known as N1SCO). A board will be loaned for the season in return for your commitment to attend at least 6 race events this year including the three stand alone N1SCO championships.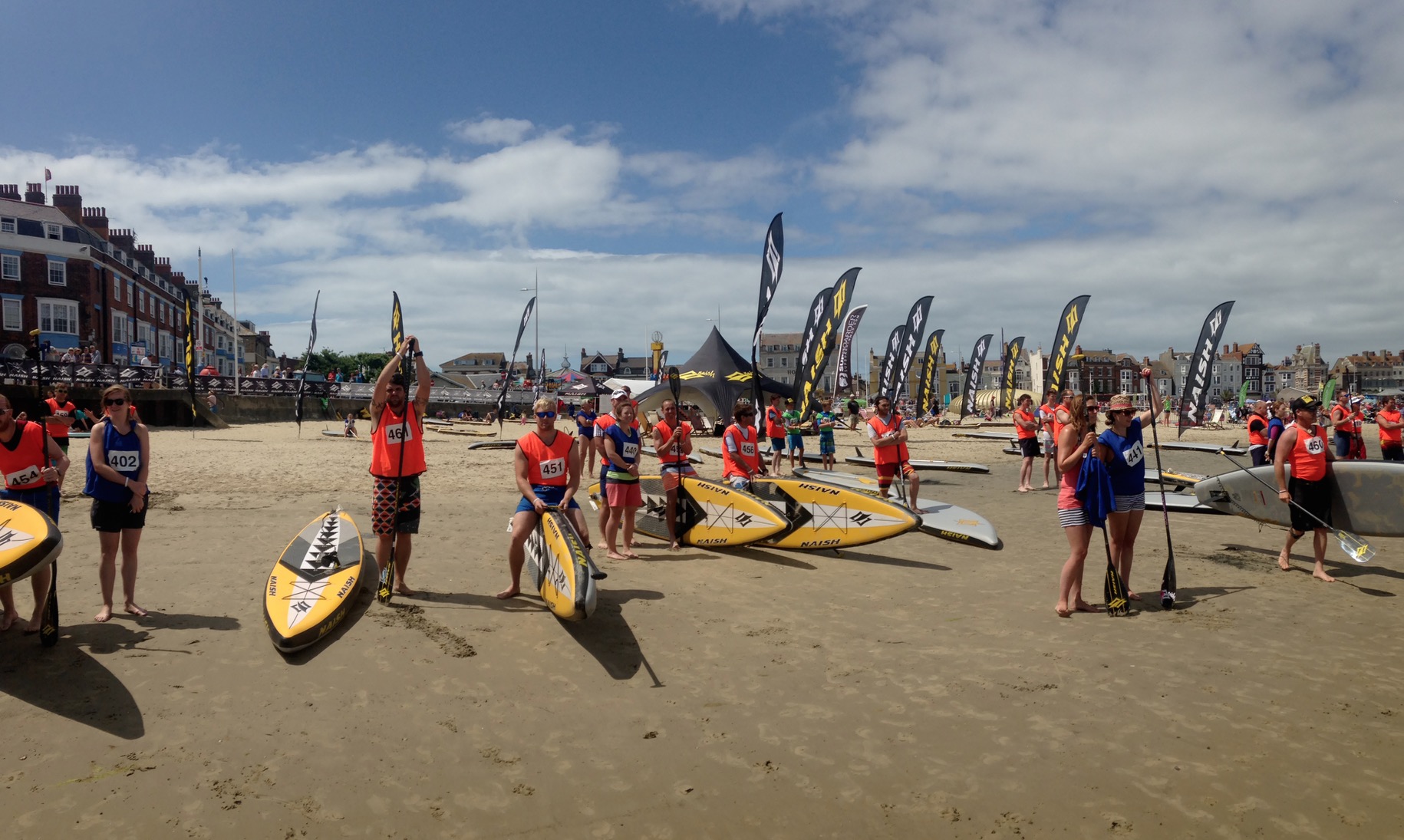 If you would like to be considered for this opportunity, please e-mail naishalex@hotmail.co.uk
Here are the basic conditions:
• We are looking for paddlers of all levels. You don't need to be an experienced racer at all.
• A positive outlook to give it a go and your enthusiasm to get involved and help us grow the sport. We want paddlers who will get stuck in and really commit to throwing themselves in feet first.
• You'd need to attend all three of the 2017 Naish championship races that will take place on the 29th April (Emsworth), 10th June (Swanage) and 8th July (Bray Lake) and then at least three of the five UK SUP Clubs events of your own choice. You are very welcome, encouraged even, to attend any other events with your loan board.
If you are interested in racing one of the distinctive yellow boards and want a better idea of what the series is like then check out this video ;
The closing date for this opportunity will be Friday 24th February. Places will be announced on the SUPboarder mag site during March.
So, if you're keen to do some fun and friendly SUP racing this year, get yourself along to a NISCO event. Or if you're interested in being part of the 2017 Naish NISCO SUP fleet and having a board to use for the season get in touch with Alex at the email above asap. It's a fantastic opportunity to experience the competitive SUP scene in the UK. Suitable for all ages and abilites.