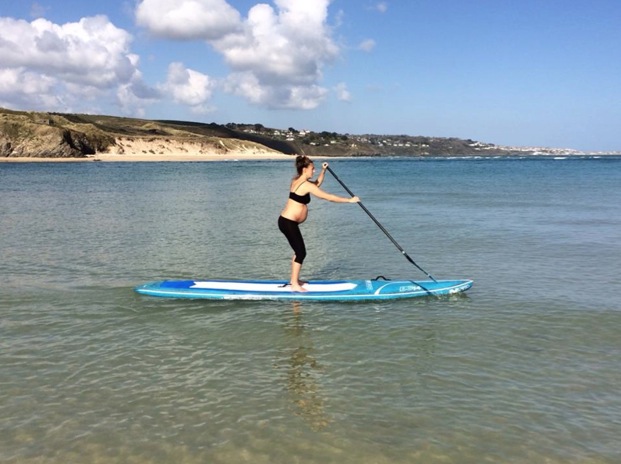 Environmental conditions
The most logical approach is to paddle on the flat where you can easily access the water. A scramble off a cliff into choppy sea is dangerous and may put you at risk. If you are paddling with a friend then try and get them to carry your board!
Stages of pregnancy
It is quite likely that you will feel different as you pregnancy progresses. Some may feel too sick to do anything physical in the first trimester, whilst others may feel fine. Certainly in the final trimester you are going to be more uncomfortable and at higher risk of injuring the abdominal wall. You will be less stable on your board due to a change in center of gravity, and reduced core muscle control.
Remember…
Everyone is different and there are lots of things that can happen during pregnancy that will limit what you are able to do. If you are ever in doubt then speak to your midwife. Especially if you develop any pregnancy related pain. If it's a musculoskeletal problem then you may need to see a Physiotherapist.
It's great if you can enjoy being on the water and staying active whilst you are pregnant, but remember it is only 40 weeks… so don't take any risks!
Thanks for reading. Damo..
This article is intended for general discussion only and not as a substitute for formal medical advice. Pregnancy is a complex process and it is always advisable to check on an individual basis with a registered professional before commencing activity.